Metrology scanning - MCT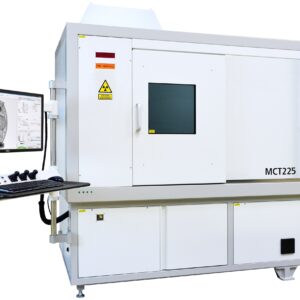 MCT 225 efficiently measures internal and external geometry without reference measurements and damaging the sample. With fifty years' CMM experience and over 30 years' X-ray experience, our pedigree for reliable high quality Metrology CT is second to none.
Absolute accuracy
MCT225 is pre-calibrated using accuracy standards traceable to the UK's national measurement institute (NPL) and verified using VDI/VDE 2630 guidelines for Computed Tomography in Dimensional Measurement.
Absolute Accuracy guarantees measurement accuracy without time consuming comparative scans or reference measurements, samples are simply placed on a rotary table inside the enclosure and measured. Several key metrology features provide long term stability and enable the MCT225 to achieve an impressive MPE of 9+L/50 µm.
Features
Nikon Metrology developed microfocus X-ray source
Temperature controlled enclosure
High precision linear guideways
Axis travels error corrected
Liquid cooled X-ray source
High resolution optical encoders
High resolution 4 Megapixel detector
Finite Element Analysis (FEA) optimized manipulator

LIMITLESS CONFIGURATIONS FOR PRECISION CT SCANNING (envelope systems)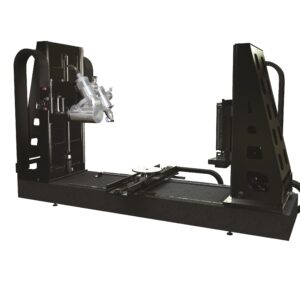 Nikon Metrology's configurable X-ray/CT systems offer a large inspection envelope.
Multiple sources

Multiple detectors

Custom-configured to fit a variety of applications

Can be built into existing cabinets or walk-in rooms (as renwal or as upgrade)

The core of these configurable systems are the Nikon in-house-built micro focus sources up to 450 kV.
The focal spot size of these microfocus sources is orders-of-magnitude smaller when compared to
mini-focus sources, which results in superior resolution and accuracy.

Medium size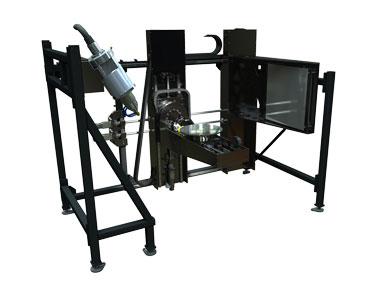 High precision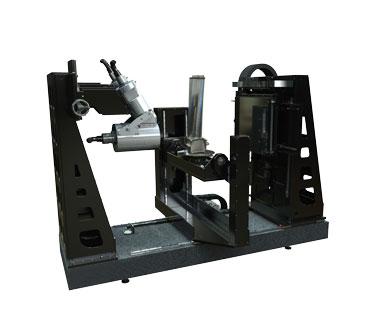 Large size